Steve Carmichael-Timson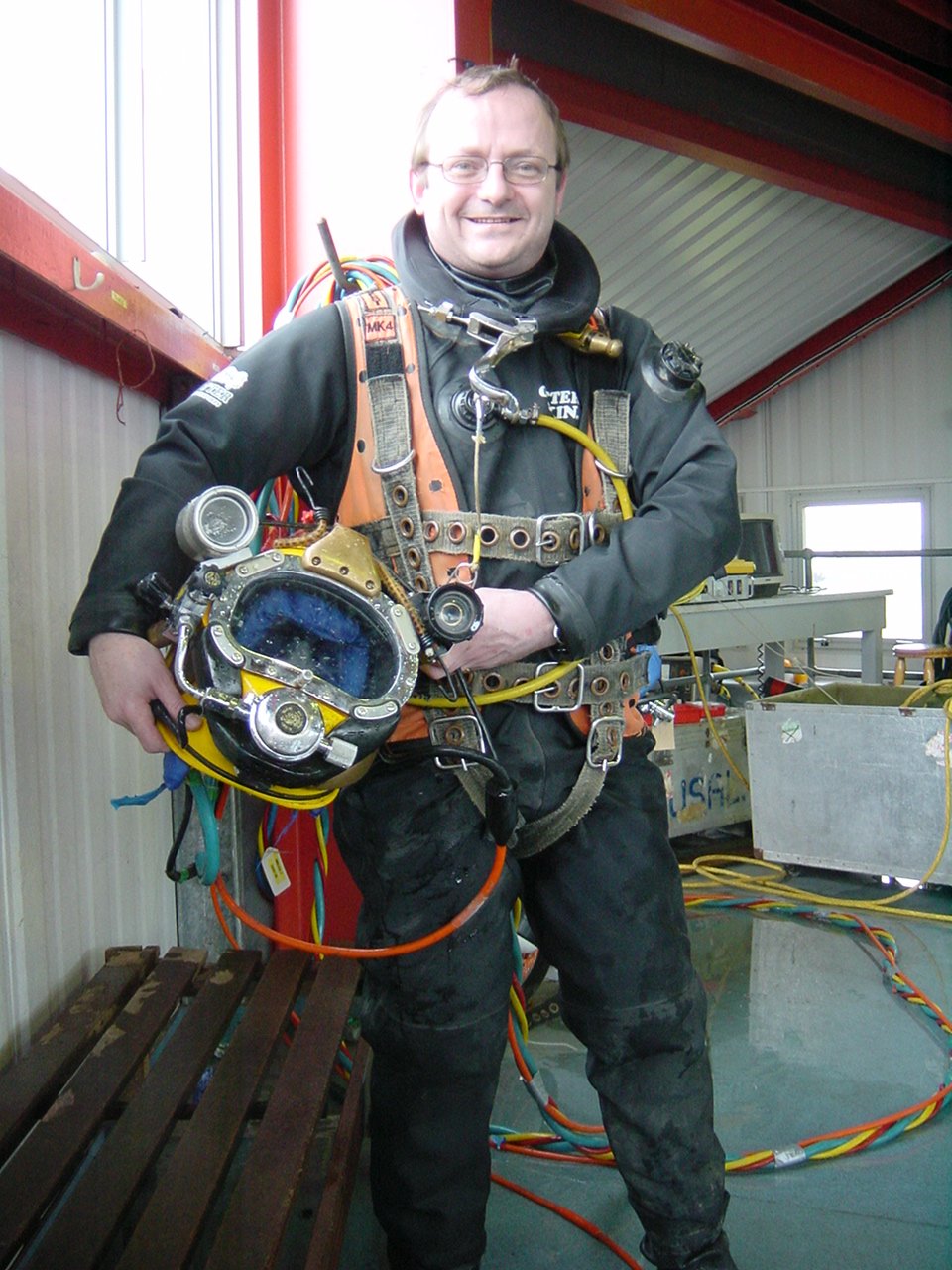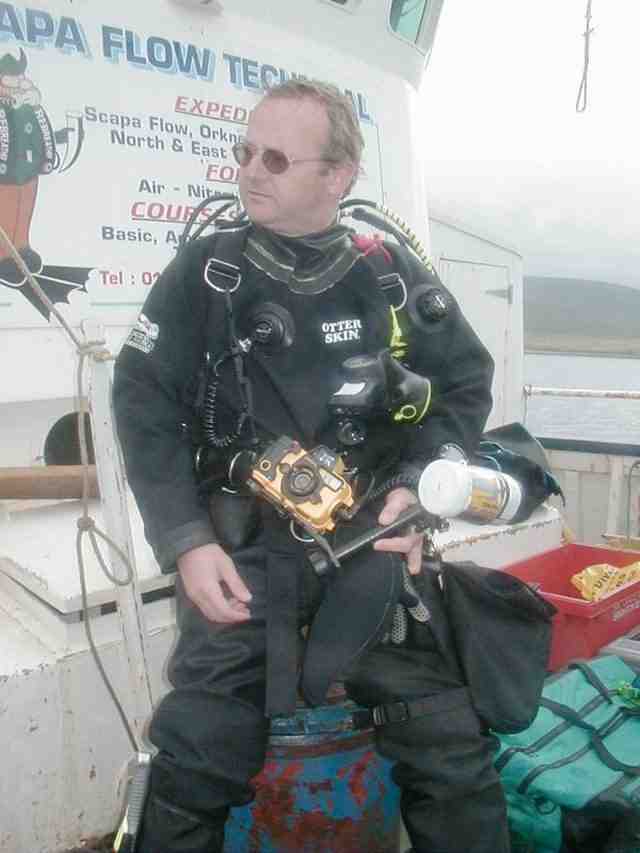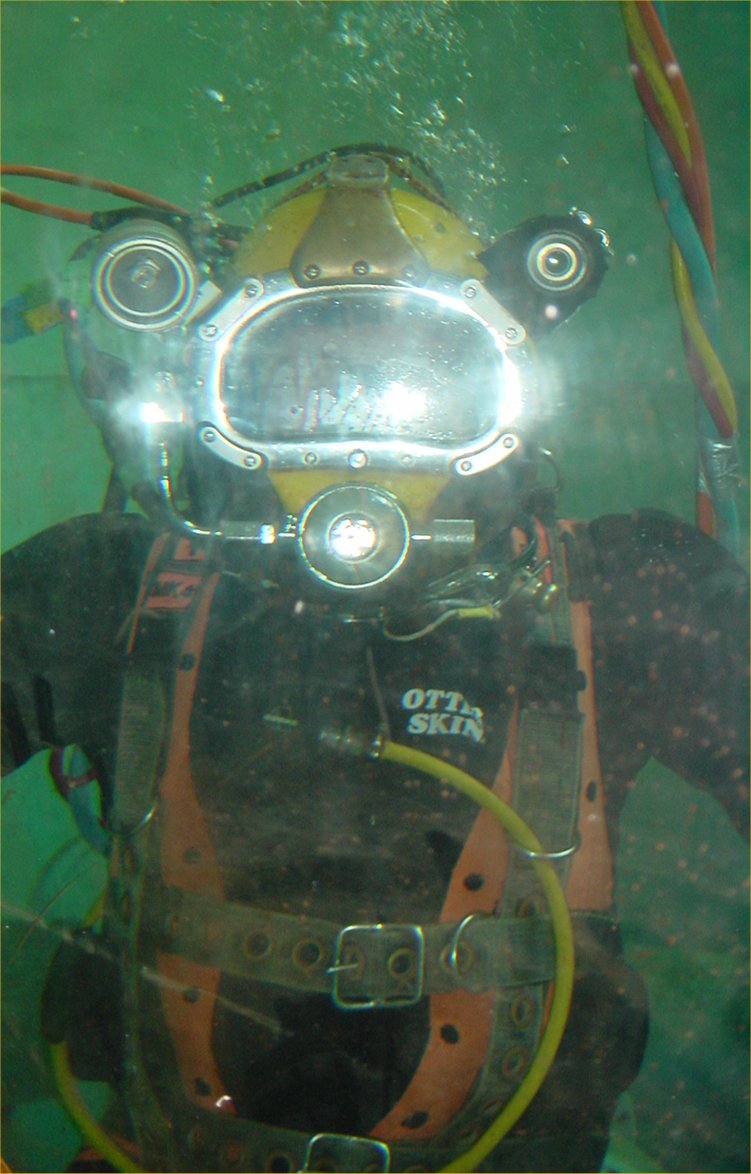 When growing up I was captivated by the Jacques Cousteau series on the TV and swore that I would be a diver so I did and have pursued that fascination in both recreational and professional areas.
After University and the Royal Navy, where I began my diving career, I continued to dive as a sport. I joined my local BSAC branch and my first dive on an aircraft sparked an interest in aircraft wrecks which led to researching the history. With an already strong interest in Marine Archaeology the interests of Archaeology and Aviation History bonded together. The first aircraft wreck I was involved in was a project to lift a Shorts Sunderland Flying Boat from the bottom of a fresh water lake in the north of England. This project never really got off the ground but sparked off an interest in aircraft and the photo opportunities that they present. I was also involved in a project where we recovered the deck gun off a World War One U boat which was placed in the Newhaven Museum.

I find researching the wreck site just as much fun as diving the wreck and I am quite a regular at the Public Records Office and the various Maritime Museums around the country. I have dived all over the world and have always been drawn to the Mediterranean but am still one of those sad individuals who thinks that UK diving is the best in the world.

Diving Qualifications

| | |
| --- | --- |
| Master SCUBA Diver Instructor | BSAC Dive Leader. |
| PADI Open Water Instructor. | IANTD Advanced Nitrox Diver. |
| Medic First Aid Instructor. | IANTD Nitrox Gas Blender. |
| Oxygen First Aid Instructor | SSI Archaeological Diver. |
| Deep Diving Instructor | |
| Underwater Navigation Instructor | SAA Open Water Instructor |
| Enriched Air Instructor. | SAA Nitrox Diver |
| Equipment Speciality Instructor. | SAA Dive Supervisor |
| Underwater Photography Instructor. | |
| Search and Recovery Instructor. | CMAS 2 star Instructor |
| Wreck Hunter Instructor (Sonar/Magnetometers) | CMAS Nitrox Diver |
Member of the Nautical Archaeology Society.



Memorable Dives

Scapa Flow - Orkney Islands: I dived Scapa Flow in July/August 2000 and had the best week of my life. Combined with a Technical Nitrox course we were diving where the average diver doesn't go and stayed down there longer. The German Battleships are just HUGE! It was wreck diving at it's best.

Salsette - South West English Coast: A P&O Liner that was sunk in Lyme bay in 1917. She is a huge wreck that even lying at 48meters her bulk causes the sea to boil over her at most stages of the tide. This vessel was the pride of the P&O fleet and divers walk away with a glazed look in their eyes after diving this wreck.

HMS Brazen - South East England: This was a ship that went down fighting as she was attacked by bombers. There were men still firing their guns as the ship sank under them but there was no loss of life in the sinking. She sits upright at 30 meters and is still largely intact. This is an awesome wreck to dive on. The main armaments are still intact and as you leave the bottom you can see all the AA guns still pointing defiantly skywards.
Unknown Ullswater - Whilst doing a sonar scan of Ullswater in Cumbria I got a sonar contact that needed investigating. This proved to be a 1920/30s houseboat that was perfectly untouched. I know it hasn't been visited before as all the portholes and bulkhead lights were still intact. It was strange as I had already scanned that area a year previously but there were massive piles of dead weed all around the wreck so I'm assuming it was covered and recent storms have uncovered it. It got reported on the BBC which was nice but the media did go overboard a little but you can read the story here.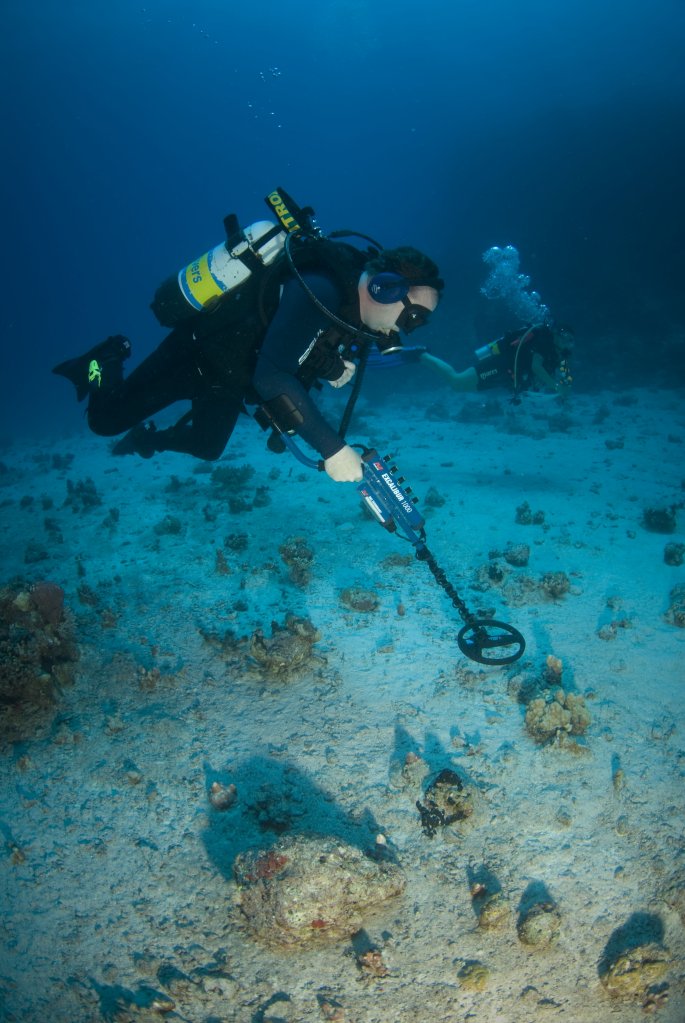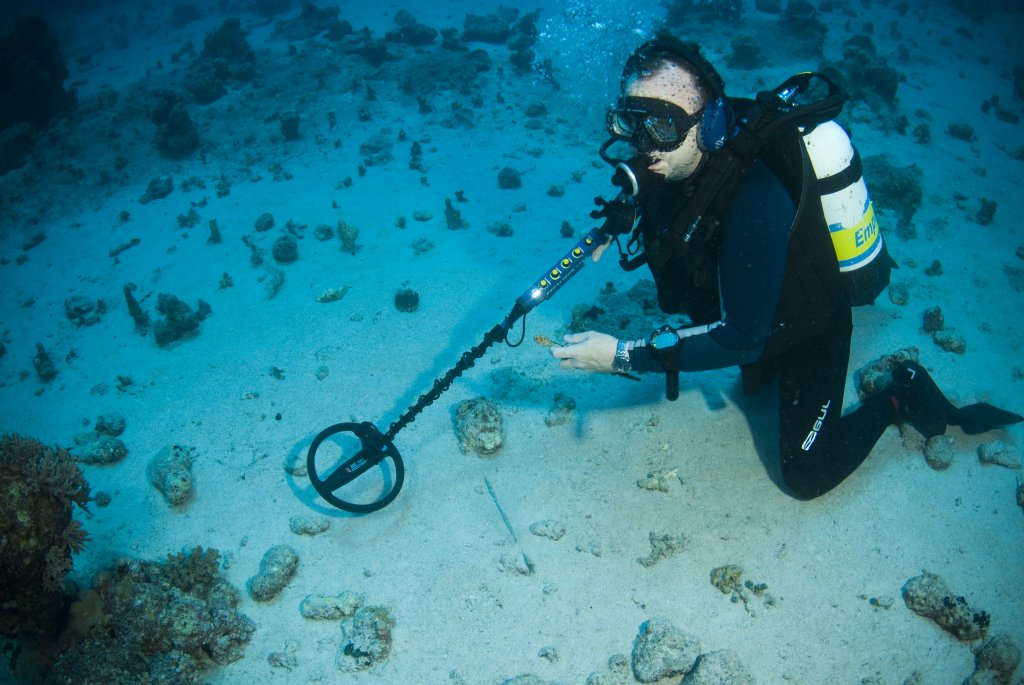 Using an Underwater Metal Detector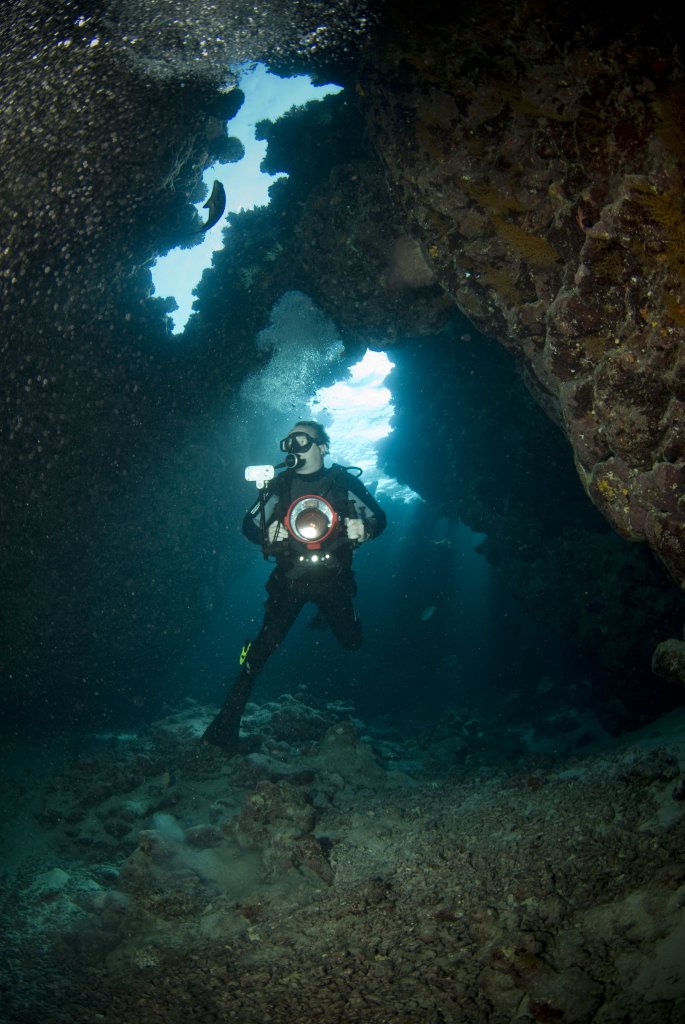 St Johns Caves - Egyptian Red Sea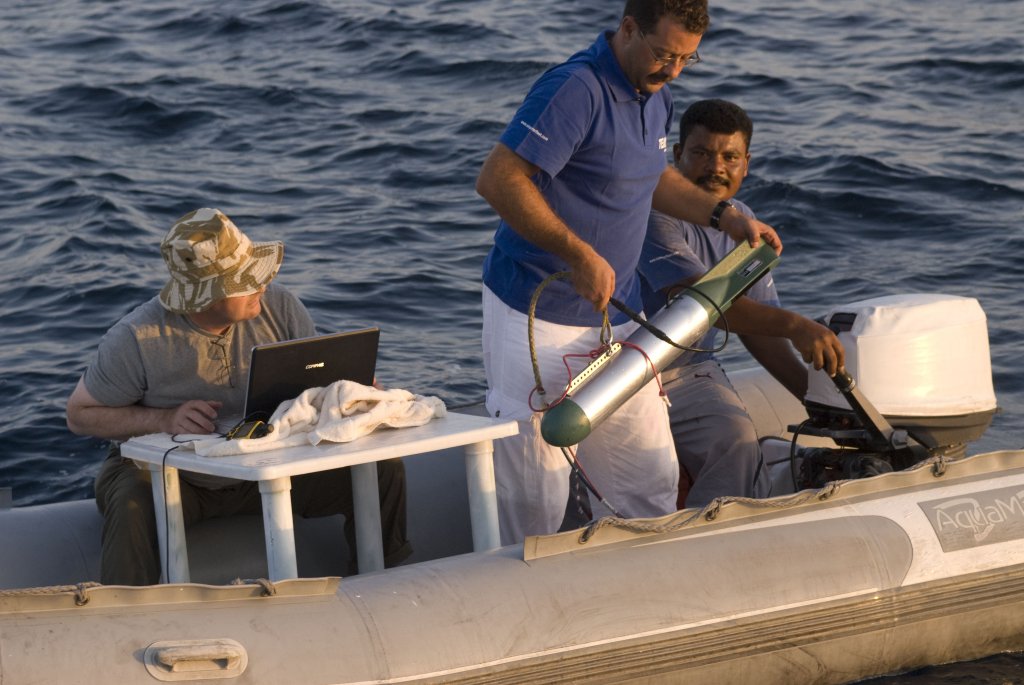 Deploying the Side Scan Sonar during a wreck hunt