Sheryl Checkman - New York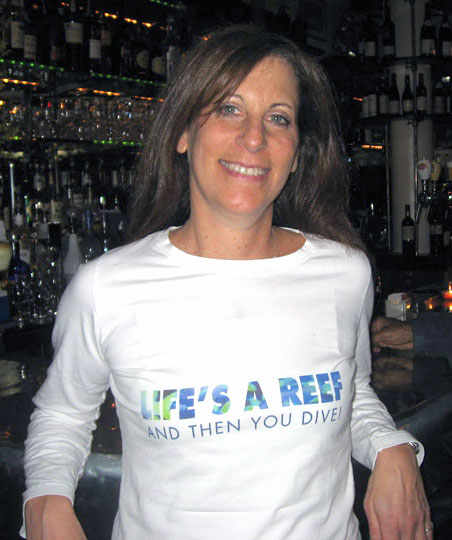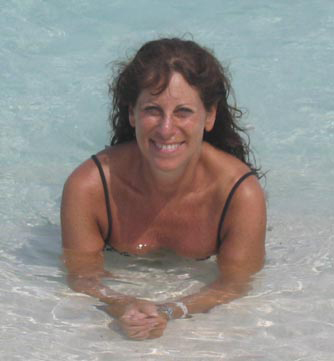 I have always been a water person. I got my scuba certification in 1988 and have been an avid recreational diver ever since. I try to take at least one week diving vacation (sometimes more) each year. I have an advanced open water certification (PADI).
My most memorable dive was June 30, 2006. While diving in the Turks & Caicos, I spotted a 30 ft whale shark swimming right next to me! I was diving at about 50-60 ft off a wall and I happened to glace out to the blue and there it was! Iíve never seen anything that incredible. Luckily I was able to get two photos of it before it glided away.
Most of my diving has been in the warm waters of the Caribbean. In addition to the Turks & Caicos, Iíve been to The Cayman Islands, Bonaire, Curacao, Tobago, Roatan, Belize, the British Virgin Islands, the Sea of Cortez, Mexico, Cancun, Cozumel, the Grenadines and South Florida. However, the most beautiful diving that Iíve done to date was in the Red Sea off of Sharm El Shek, Egypt. The reefs are incredibly healthy and colorful as are the fish life.
When I am not off diving (or skiingómy other passion) I am a graphic designer. I have my own business and have over 24 years experience in corporate communications.
Always an avid amateur photographer on land, I recently I started taking underwater photos with my Canon Elph digital camera. I started to digitally alter and combine some of these underwater photos into what I call ďdive artĒ Ė digitally altered underwater fine art. I have this artwork available for purchase online in a gallery as well as in an online shop on t-shirts and other gift items predominantly for divers and ocean lovers.
My t-shirt/gift shop can be found at http://www.wearmydiveart.com
My online dive art gallery is http://checkman.imagekind.com/diveart
My topside photo gallery is http://checkman.imagekind.com/naturephotos
Graphic Design Services: http://www.checkmandesign.com
Underwater shots I have taken
Pictures of my dive designs
If you are interested in purchasing any of my products just follow the links on the page.