Adam Wilson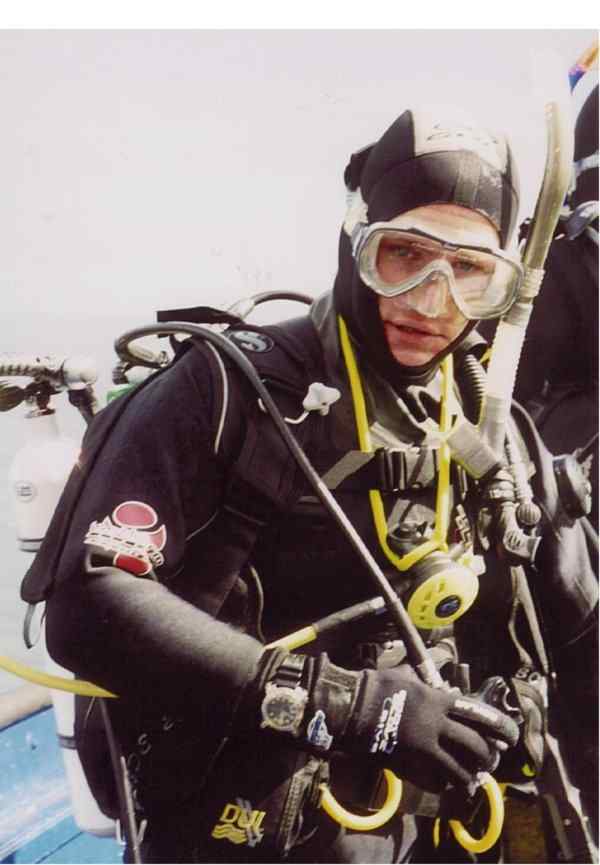 Whilst growing up, I regularly visited the West Coast of Scotland with my family. Here, the invitingly clear waters that are fed by the Gulf Stream, first kindled a childhood interest in the underwater world.

I have pursued my interest in diving with a passion, both in a recreational, professional and technical context.

Besides regularly diving in U.K. waters, I have had the opportunity to work as an instructor in many parts of the world. The blue waters of the Mediterranean remain a firm favorite of mine, especially around Corsica and Sardinia.

Whilst in Corsica, I guided select divers and aviation enthusiasts around the Second World War aircraft that litter the seabed throughout the north of the island. Such wrecks include P47 Thunderbolts, a Corsair fighter along with B17 and B25 Bombers. Many, in a surprisingly majestic and undisturbed state.

These 'little known of' dive sites first whetted my interest in Second World War aviation history.

All to often, I find that gaining an insight into the history that surrounds a wreck as intriguing as the dive itself.


Diving Qualifications

PADI Open Water Instructor
Medic First Aid Instructor
Oxygen First Aid Instructor
Enriched Air (Nitrox) Instructor
Deep Diver Instructor
Dry Suit Diver Instructor
Wreck Diver Instructor
Equipment Specialty Instructor
Underwater Photography Instructor
Boat Diver Instructor
Underwater Naturalist Instructor

TDI Advanced Nitrox Diver
TDI Decompression Procedures Diver
TDI Nitrox Gas Blender


Memorable dives

B25 'Billy Mitchell' Bomber - Corsica: The wreck of a perfectly intact B25 lies just a couple of miles off the coast of Corsica in 20 meters of water. Souvenir hunters have not plundered this aircraft, as very few divers know of its location.

Today, a small Moray eel now resides in the machine gun barrel of the top gun emplacement. When the silt is brushed aside from the tops of the wings, the original paintwork and insignia can be seen.

P47 Thunderbolt and Corsair - Corsica: Here two fighter aircraft lie on the seabed within extremely close proximity to one another. The Razor Back P47 remains in fabulous condition. The engine has become dismounted from the fuselage and lies only two meters away. The canopy has been drawn back (from when the pilot made his escape) and remains intact; one can even slide it back and forth!
The second aircraft faired less well as it broke up on impact. This now provides an impromptu haven for the local aquatic life. Grouper, Giant Stonefish, Damsel fish, Moray eels and Mediterranean Fairy Baslet are drawn to the site in abundance.

USS Rita - India: Very little is known about this wreck except that it sunk off Grande Island, Goa during the Second World War. The bow sits in an upright position almost breaking the surface, while the stern lies over 100 meters away. Very little remains of the mid-ship section except scattered debris.
Aquatic life swarms this wreck, making it a joy to dive.