Matthew Robinson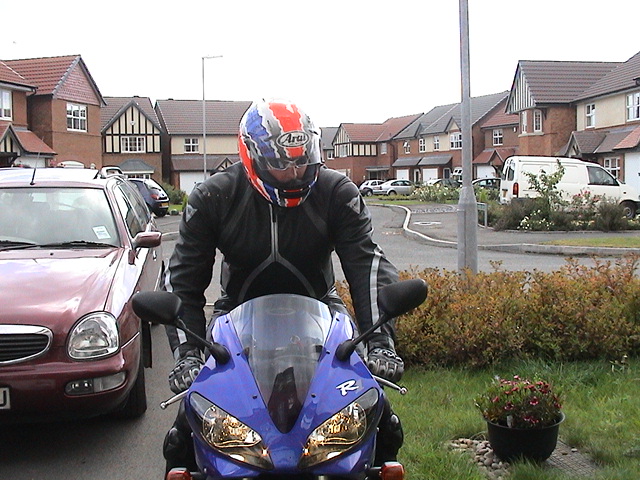 Standing on the edge of a Cornish seaside cliff on one of our annual holidays to Cornwall at the tender age of 10, looking into the Atlantic ocean I remember thinking that 'when I grow up I want to be a deep sea diver'.
Well a few years later I got to 'grow up' and I got into sport diving. My love of the underwater world and everything in it grew and grew with time and experience and I have been lucky enough to have enjoyed some fantastic dives all over the world; shark diving in south Africa, deep reef diving in the Maldives and big wreck diving in Ireland to name a few.
A turning point in my diving life happened in 1998 with the release of the 'Inspiration' closed circuit rebreather. This opened up a new way of diving for me and I have not looked back.
My passion for rebreather diving has led me to combine rebreather instruction as a profession where I have privilege and pleasure of owning M R Diving, Midlands Rebreather Diving.
Take a tour of our website and see what you think www.mrdiving.co.uk
You may be tempted to have a try yourself! Check out the M R Diving brochure.
Diving Qualifications
TDI Inspiration mixed gas instructor #7710
TDI Evolution mixed gas instructor #7710
PADI Nitrox instructor #605863
Memorable Dives
There has been many for me but the one that stands out is my first dive on the 'Justicia', Malin Head, Northern Ireland.
I remember scootering along the wreckage of this 32,000 ton liner on my trusty Aquazepp at 70 metres in viz that was unbelievable. The bow of the 'Justicia' stands upright on a rocky bed and to see this sent shivers down my spine. That image of the bow will live with me for the rest of my life, fantastic!
M R Diving runs regular trips out dive the famous wrecks of Malin Head.
For some stunning images of these wrecks take a look at www.deepimage.co.uk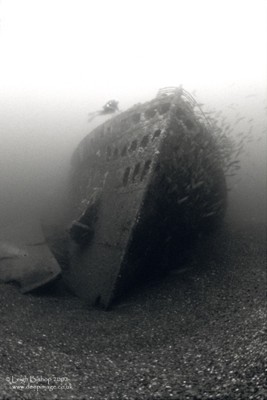 Justica, Malin Head.